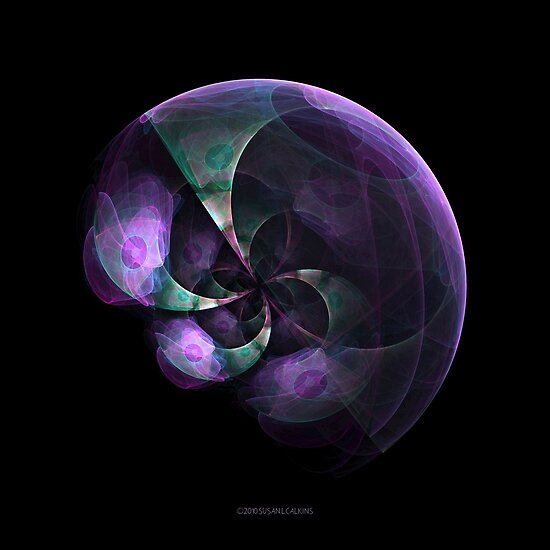 Down the Rabbit Hole
Susan L. Calkins is a mother of 2 sons, the oldest of 5 daughters, and a self taught artist that grew up exposed to most mediums of artistic expression. Her primary outlets is embroidery, pencil drawings, charcoal sketching, poetry, metal sculpture (copper and brass), bead-work and lace-making; and for the last 4 years Fractals!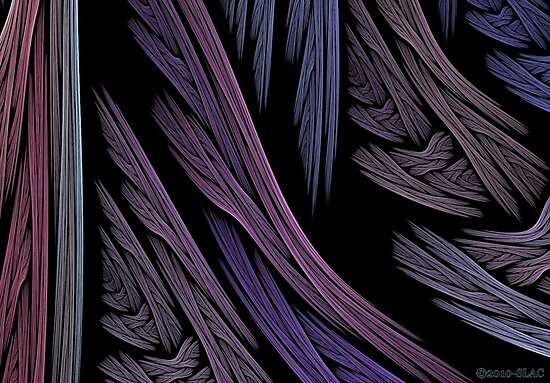 Texturally Spoken
Available for sale as Matted Prints, Laminated Prints, Mounted Prints, Canvas Prints, Framed Prints and Posters.
*I am still Fractaling and will be flooding your watches shortly with an influx of new designs, to bring things up to speed!
Artist Susan L. Calkins Web Store – http://www.redbubble.com/people/moofied1
Curated by Art of Day, TwitterFirstFriday creative exhibitions reach an even larger audience through Facebook and the TFF Gallery Edition newsletter. This exclusive publication features only the highest caliber art from each event. In addition, subscribers receive the always new and exciting Friday Night Artist Features! Make sure to subscribe!

Wondering how Art of Day develops and grows events like TwitterFirstFriday? Visit the Art of Day Store when looking for art supplies or other common everyday products. As an Amazon Affiliate, we earn small commissions when purchases are made through our secure, Powered by Amazon aStore!

Art of Day is maintained by dedicated NetSys Interactive Inc. owners and employees who generously contribute their time to maintenance and editing, web design, custom programming, & website hosting for Art of Day.