Juan-Carlos Hernandez (Photographer) –
Jazz Photography – His classic jazz photography is published in many different newspapers and magazines all over the world.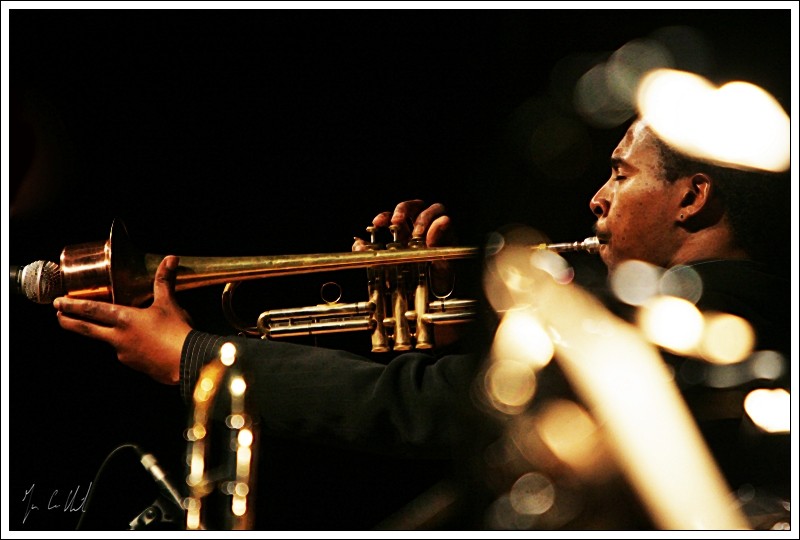 Born in 1971, Juan-Carlos Hernandez took his first steps in photography in the 1980's. Passionate about jazz, he starts working as an amateur photographer on American and European stages as of 2004. Three years later, he decides to dedicate himself fully to his passion and becomes a professional photographer based in Geneva.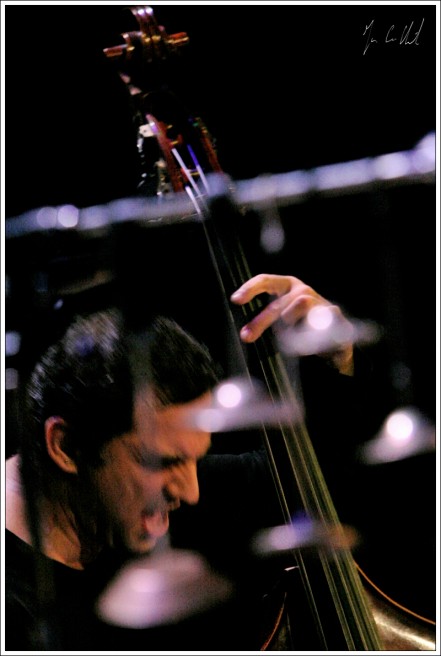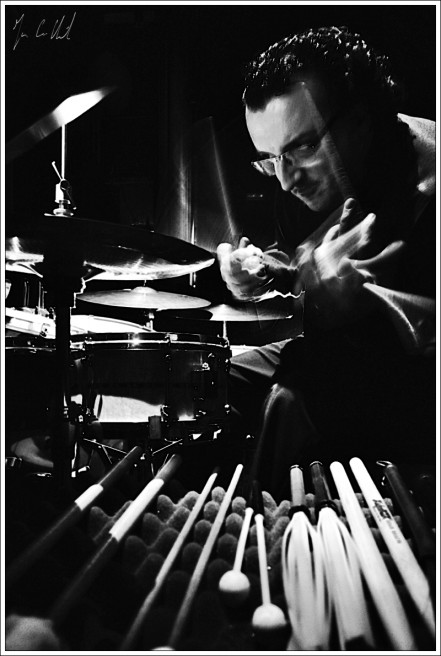 Curious and interested in a variety of themes, he decides to broaden his horizons and starts working also as a stage photographer (classical concerts, dance, theater, movies…).
He is also a press photographer and journalist as well as a member of the world-famous US Jazz Journalists Association.
Furthermore, he works in many different areas as a photographer, from a wide-range of events to taking portraits. Yet he continues focusing on what is most important to him: on the long run, a comprehensive and artistic documentation of the world of Jazz.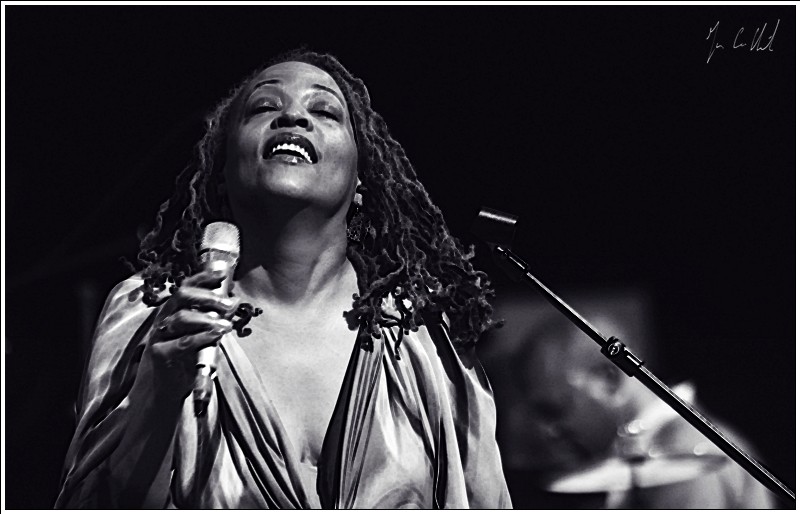 His jazz photographs are published in many different newspapers and magazines all over the world including New-York Times, Downbeat, Jazzman, Drummer Magazine , Jazzwise ; Le Temps, 20 minutes, l'Hebdo. He also works regularly with well-known musicians such as the trumpet player Dave Douglas and living legends such as saxophonists Ornette Coleman and Sonny Rollins. He published a limited-edition world-exclusive calendar with Sonny Rollins.
His more personal work has attracted the attention of galleries and periodicals such as the magazine of the Center Cultural Neuch telois in Switzerland.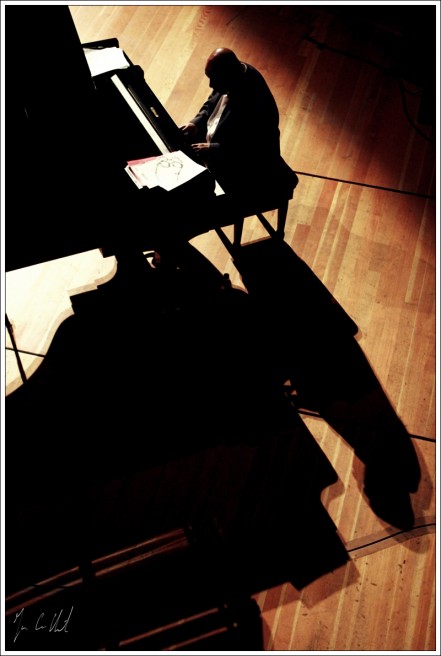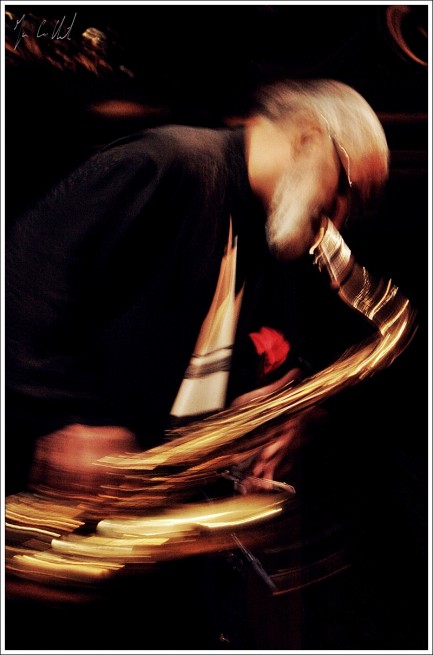 He published in 2010 his first book "Estelas de Jazz" (LAP-LAMBERT / ISBN-10: 3838308743) with the Spanish writer Belen Carmona Moreno in 2010
Another bio wrote by Luca Sabbatini (La Tribune de Genève, published the 2th of November 2007)
Cleverly neglected beard, angelic smile, smooth talk… Those who are regulars at the Sud des Alpes know well his Latin charming silhouette. Juan-Carlos has become the blue note eye by passion and the Geneva photographer has met and immortalized all the great-well not all of them, but the list is getting longer day by day-of contemporary jazz. Ornette Coleman opened his New-York apartment door for a portrait session which Juan-Carlos remembers with emotion. Sonny Rollins, Steve Coleman, Dave Douglas and many others live as well a second life thanks to the photographers lens. When Juan-Carlos perfectly masters the science of framing and light, he has a hell of a good ear nonetheless!

Mentioned in the Huffington Post the 08.17.2010
"We should embrace the current greats like Ned Radinsky, Michael Garcia, Adriana Mateo, Frank Stewart and Juan Carlos Hernandez while we still can. They need encouragement to use their art to propel this generation of musicians into the spotlight. This surely isn't a bad thing. They've got the energy to see it through … they're all young and coming up on the scene but their eyes, whether solo or as a collection, tell a vastly different story of how music is being lived out in today's moments."
Juan-Carlos Hernandez (Photographer) Blogs, Fan Page, & Twitter –
Juan-Carlos Hernandez Blog
http://juancarloshernandezphotographe.blogspot.com
Juan-Carlos Hernandez Fan Page
http://twitter.com/jchernandezjazz
Curated by Art of Day, TwitterFirstFriday creative exhibitions reach an even larger audience through Facebook and the TFF Gallery Edition newsletter. This exclusive publication features only the highest caliber art from each event. In addition, subscribers receive the always new and exciting Friday Night Artist Features! Make sure to subscribe!

Wondering how Art of Day develops and grows events like TwitterFirstFriday? Visit the Art of Day Store when looking for art supplies or other common everyday products. As an Amazon Affiliate, we earn small commissions when purchases are made through our secure, Powered by Amazon aStore!

Art of Day is maintained by dedicated NetSys Interactive Inc. owners and employees who generously contribute their time to maintenance and editing, web design, custom programming, & website hosting for Art of Day.